Products & Services
Deposits
CHIEF CHILD Account
CHIEF CHILD Account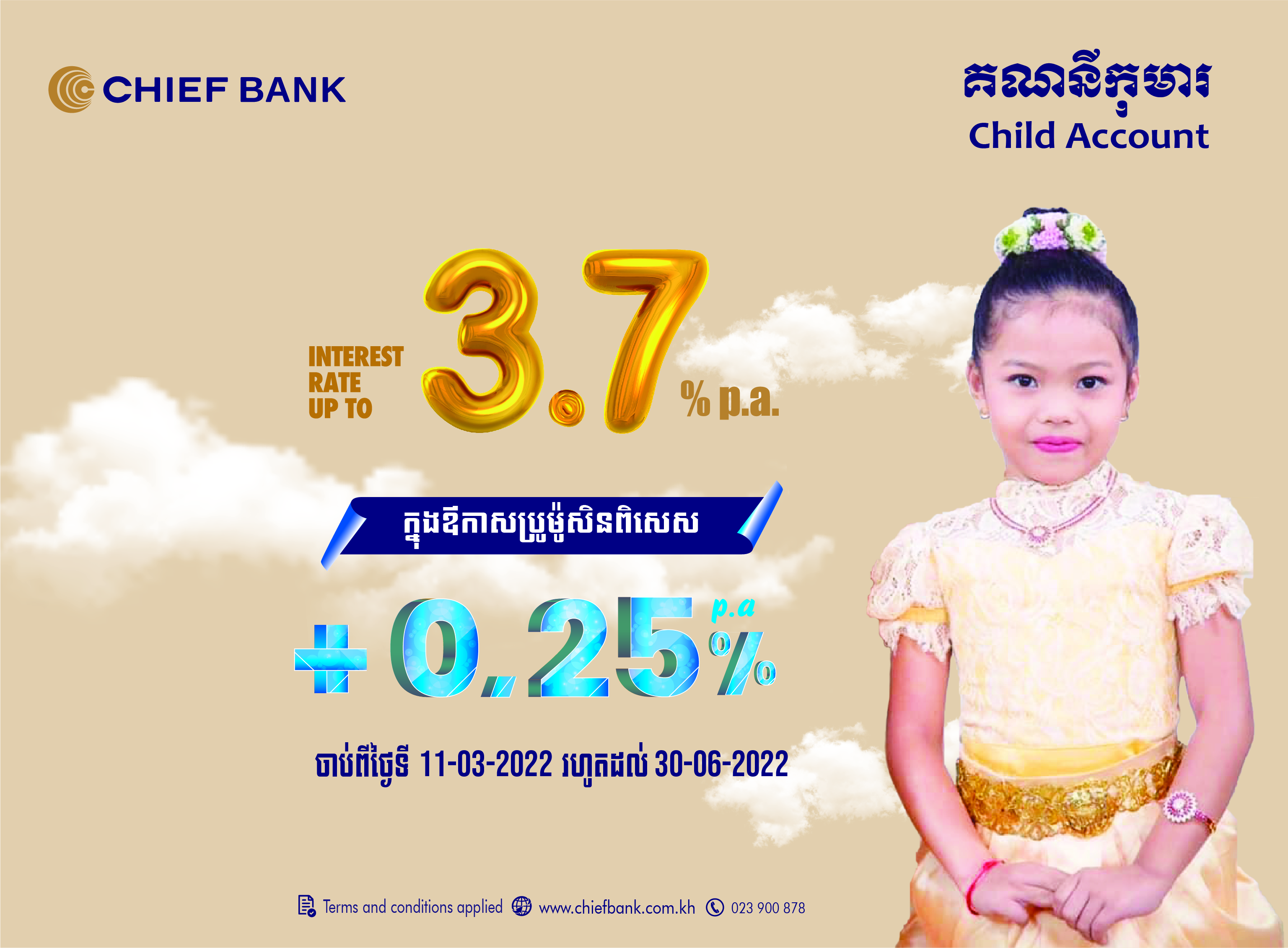 Type
Rates
USD
Chief Child Account
3.70 %
Note:
Terms and Conditions
Complied with the product feature mentioned above.
After locking period of 6 (six) months, the following terms and conditions are required to apply:


Un-limited deposit and/or transfer to the account by PARENT/GUARDIAN/OTHERS
Withdrawals are allowed to this CHILD-Account.
For foreign CHILD-Account, the only passport is required for operating account for both CHILD and PARENT/GUARDIAN at least for 3-month validity.
All interests earned are subject to withholding tax of 4% (Based on GDT of Cambodia)
Interest rate and fee above are subject to change without prior notice.
Purpose / Benefit
Bank care
Security and transparency in cash management.
Providing child an opportunity to learn about the advantage of savings and guide each child on the basic knowledge of banking service.
Earning high interest rate.