Message from Chief Executive Officer
---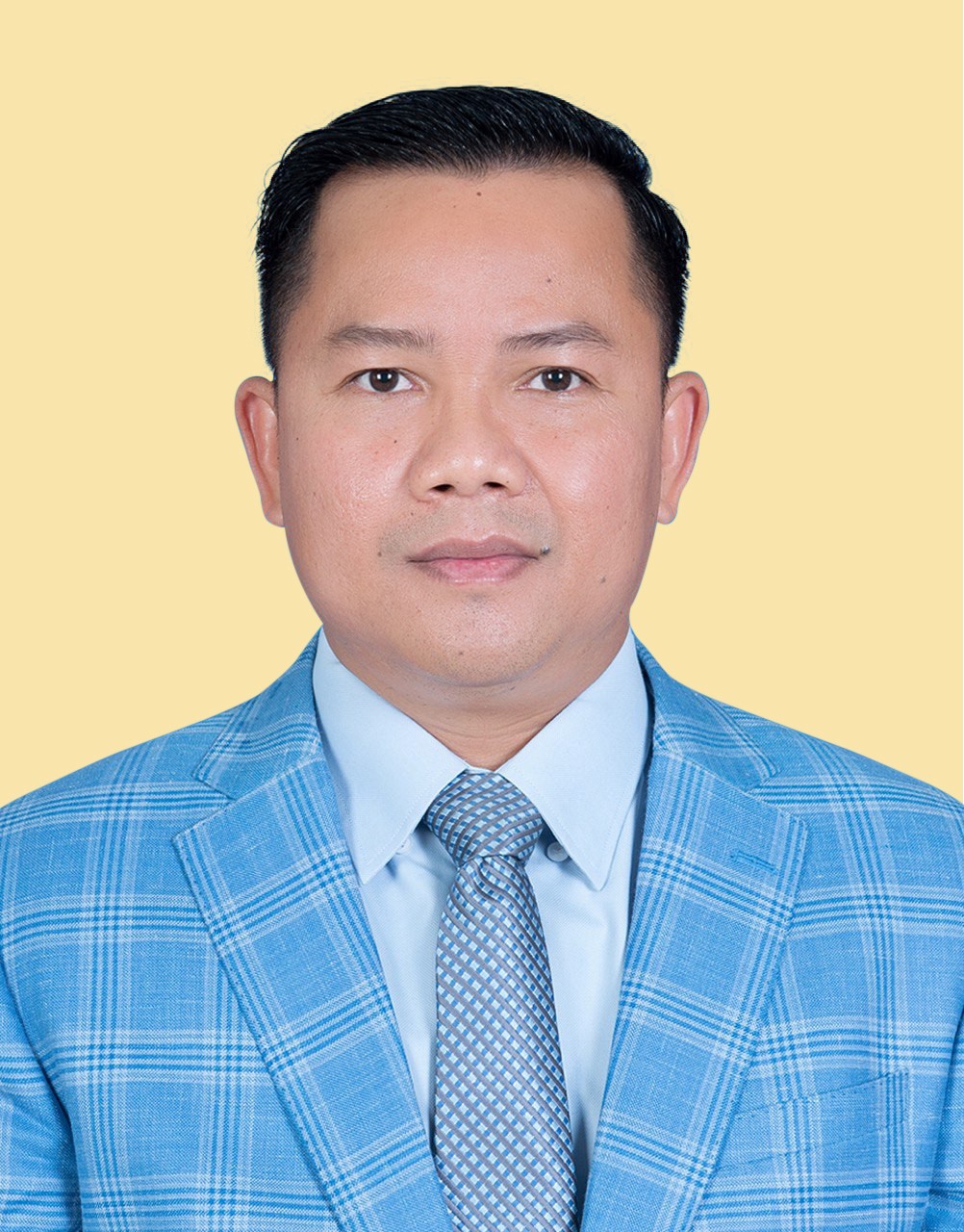 A warm welcome to Chief (Cambodia) Commercial Bank Plc!
We are also feeling the profound impact of the COVID-19 pandemic across the globe and businesses are being dramatically affected by the pandemic, which has quickly spread to all economies, affecting all markets and causing a massive disruption to the global economy. Countries mostly affected are in a deep recession. We could not be prouder of the tremendous efforts of the bank's staff who have shown extraordinary agility and resilience during this global crisis. What has really stood out for us is how their actions have been tempered with humanity – truly embodying our brand promise of being here for Cambodians, by Cambodians. Despite this unprecedented level of extended disruption, our transaction processing capabilities and risk controls held up remarkably well, a testament to the agility of our people in adapting to the crisis and a tribute to the operational and technological resilience. We made solid progress on our strategic priorities this year and continued to be able to reap the benefits of our products and services, while operating costs are under firm controls.
Loan impairments or restructuring increased but in very small scale within the period as the pandemic took hold, and we have taken substantial provisions against possible future loan losses resulting from the pandemic. Our capital position remains strong, and our financial positioning is very liquid resulting from our positive profits and increases of deposit collections from the public, which clearly reflects the confidence of customers in our Chief Bank.
Overall, our bank position remains fundamentally healthy, which underpins our belief that we can endure the crisis caused by COVID-19 and come out on other sides stronger, with our financial resilience to external shocks tested like it has never been before. We can't reliably predict how long the effects of the COVID-19 pandemic will last, nor quantify the resulting impact on our future financial performances. We are therefore focusing intently on things under our control. The management team is taking immediate actions to manage expenses very carefully to preserve our key long-term investment projects and continue the transformation to take advantage of future opportunities.
We have prioritized the well-being, safety and security of our colleagues, supporting our clients and showing solidarity with our communities. We believe this approach protects and advances the interests of our shareholders. Our responses during the pandemic have been satisfactory.
Our retail cum corporate banking branches had to be retrofitted at speed to adhere to social distancing guidelines. In a few cases, some departments of the bank were also closed as part of lockdown measures meaning customers migrated to our existing digital platforms, while staff had to work remotely from home in certain numbers.
We have placed a comprehensive support scheme for individuals, corporate clients and businesses including bullet loan repayments, late fee waivers and loan rollover or extension facilities. We have approved new applications, which are demonstrating our determinations to support customers within these particularly vulnerable segments of our communities that are seeking helps from all of us.
To support the communities that we run in, we donated charitable fund to the Royal Government of Cambodia through Association of Bank in Cambodia (ABC) and Ministry of Health to provide immediate relief to those affected by COVID-19 as well as flooding calamity and to contribute to the localized long-term economic re-building efforts.
We believe that the requirements for success in previous crisis impacting the financial services sector were to have a clear sharpened strategy, a sensible business plan and exceptionally talented people who are determined to carry out that plan with good discipline and pace. We believe that we have shown in recent year and most recently during this crisis that we have all those ingredients. We are monitoring the situation very carefully and are committed to deploying our strong capital base and liquidity to support our clients and the communities we operate in through this exceptionally challenging time. By looking ahead to 2021 with optimism and with our superior organizational realignment, we strongly believe that our sharpened strategy coupled with our client centric approach to business success will drive the bank's sustainable growth and competitive advantages.
On behalf of top management of Chief (Cambodia) Commercial Bank Plc, I would like to sincerely express my sincere thanks to all of our clients for selecting Chief (Cambodia) Commercial Bank Plc to be their long-term business partners. With this, I would also like to thank our dedicated colleagues for their tremendous efforts to maintain our operational resilience, our respectful Chairman, Board members, INED, the leadership teams, all officials of the National Bank of Cambodia and relevant local authorities, for their respective on-going unwavering support given to me in fulfilling my position as CEO. I am really proud of the significant progress we have made so far. Together, we are confident that we are delivering a better, innovative bank, a bank of first choice, a bank that our employees, customers and stakeholders can genuinely trust.
We look forward to welcoming and best serving you.
Sincerely yours,
Dr. Morarith SOEUNG
Chief Executive Officer
Chief (Cambodia) Commercial Bank Plc.